By Boe Jewelry
10 Jun
Designer Fashion Jewelry
Cult jewelry and accessories brand by boe is the product of partners in life and work – Annika Salame (Designer/Creative Director) and Philippe Salame (CEO). A favorite of the fashion and style media, by boe jewelry has been worn by celebrities such as Cameron Diaz, Oprah Winfrey, Mandy Moore, Tyra Banks, Sara Ramirez (Grey's Anatomy), Mary J. Blige, Kelly Ripa, Jessica Alba, and the co-hosts of The View. With each new season, by boe continues to be a favorite of fashion editors at publications, such as Elle, Vibe, Marie Claire, Cosmopolitan, InStyle, Blueprint, Real Simple, and Lucky magazines.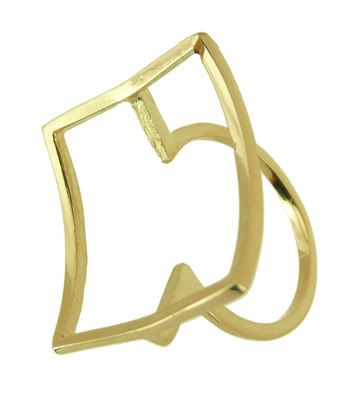 Square Frame Ring
Vintage-inspired ring of gold plated sterling.
$45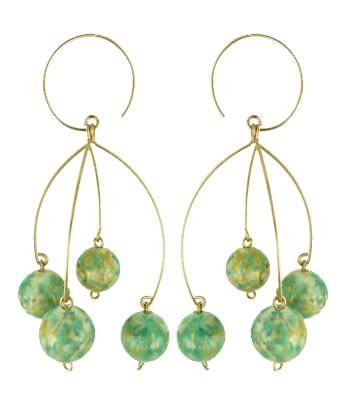 Aqua Chandelier Earrings
14k Gold-filled
Length 2.75"
$70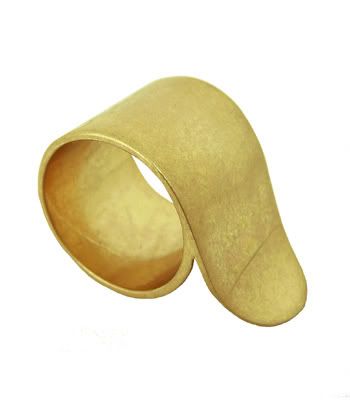 Doubled Ring
14k Gold-filled Swirl Ring
$50
All of by boe's jewelry is handmade in New York City using 14-karat gold-filled, sterling silver, and a mix of new and vintage materials. Every season, by boe's collection contains vintage beads from the 1920s through the 1970s, along with a range of other materials such as glass, resin, acrylic, wood, and enamel. These beads come to the by boe design studio from countries all over the world, including Japan, Italy, and the Czech Republic.
Related posts: