Jessica Fields Designer Jewelry
22 Jul
Fine Jewelry
studied metalsmithing at the University of Michigan, and then an intensive jewelry design program at The Fashion Institute of Technology in New York. Using casting, model making, and traditional wire-wrapping techniques, Fields achieves her goal of creating unique, elegant, and timeless jewelry. Jessica's unique 18K gold designs glow with gemstones – garnets, sapphires, tourmaline, and diamonds – to create her signature look.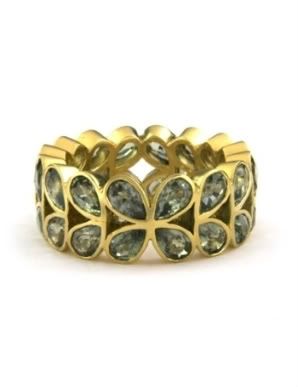 Teardrop Ring with Green Sapphire
$3990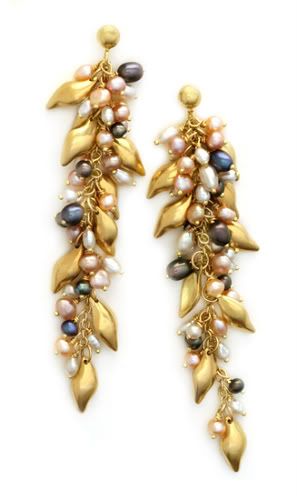 Leaf Garland Earrings
Inspired by the delicate pastoral styles of Ancient Greece. 18K yellow gold earrings with multicolor freshwater pearls. Dimensions: 2.5in L
$1700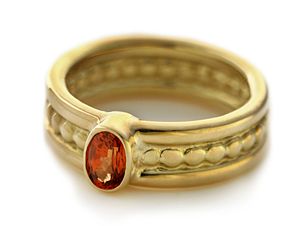 Bubbles in the Middle with Orange Sapphire
18K yellow gold ring with oval faceted orange sapphire. Whole and half sizes 5 through 8. Dimensions: 0.25mm W x 0.125mm D
$2200
Jessica Fields infuses her gold pieces with a delicate, yet strong, design aesthetic, combining antiquity with a modern slant. Color, often reminiscent of brilliant stained glass, ignites the collection. Many necklaces reflect one of Fields' looks, encircling the neck in classic Greco-Roman collar styling. She also calls upon the intricate work of the Byzantine period, the bold designs of Indian jewelry as well as the colorful Art Nouveau period for design ideas.
Related posts: