Links of London Jewelry 2009
13 Aug
British Designer Jewelry
Links of London was founded in 1990. They offer an eclectic mix of men's and women's jewelry in sterling silver and 18 carat gold, with an enviable collection of charms and charm bracelets for you to choose from. Links of London believes in design and function, and they endeavor to bring you contemporary classics, jewelry must-haves, and that extra special piece you weren't expecting to find. That could be a nodding dog or a champagne bubble blower, an 18K gold bracelet or a disco diva charm.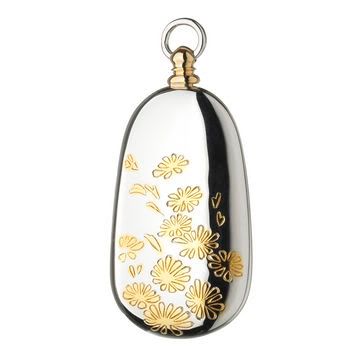 Anthology Locket 18k Gold Pendant
The Inro is a traditional Japanese case for holding small objects. The Inro has evolved from a utilitarian purpose to an object of high art. The 18k white gold side opening locket utilizing the classic Inro form and all details are 18k yellow gold. The locket has been designed for keepsakes and therefore does not contain photo clips.
$1700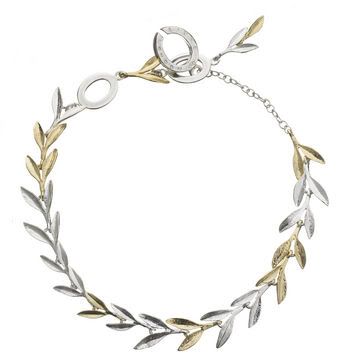 Wisteria Sterling Silver & 18k Gold Bracelet
Characterized by a moving cascade of shimmering leaf-shapes, the Wisteria collection celebrates the beauty of nature. Also available: Wisteria Sterling Silver & 18k Gold Necklace and Wisteria 7 Tier Sterling Silver & 18k Gold Earrings.
$500

Purple & Pink Friendship Bracelet
Hand-woven with purple and pink thread, these sterling silver bracelets are a modern, grown-up take on the friendship bands we made as children.
$195
The company resulted from a simple request for a pair of fish cufflinks. A local restaurant owner commissioned the manufacture of a pair of sterling silver cufflinks, as a gift for their loyal restaurant clients. Links of London loves the element of personalization and allow for engraving on jewelry and embossing on leather. They also offer a desirable mix of leather and silver items, for the home or the workplace, or for the perfect gift.
Related posts: