Lucky Brand Jewelry
27 Jul
Fashion Jewelry
Los Angeles fashion industry. He started Bongo Jeans with partner Michael Caruso and helped run the Bongo brand for 15 years. In 1990, Gene left Bongo to launch his dream, Lucky Brand, and asked Barry to become his business partner again. The company has since expanded to include Lucky Brand handbags, clothing, jewelry, and other accessories.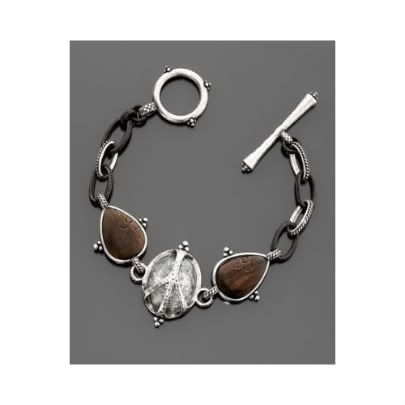 Lucky Brand Peace Sign Bracelet
Make a peaceful and very cute statement with vintage silver-plated link bracelet featuring wood beads and semi-precious stones. Length measures 7-1/2 inches.
$32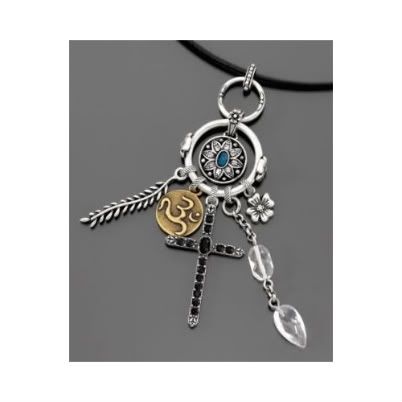 Lucky Brand Multi Charm Necklace
Add intrigue to every look with a multitude of charms that are always in style. This trendy silvertone mixed metal charm necklace by Lucky Brand features a leather cord and a variety of charms including an OM token, faceted crystal accents, flowers and a crystal cross. Approximate length: 20 inches. Approximate drop: 4 inches.
$38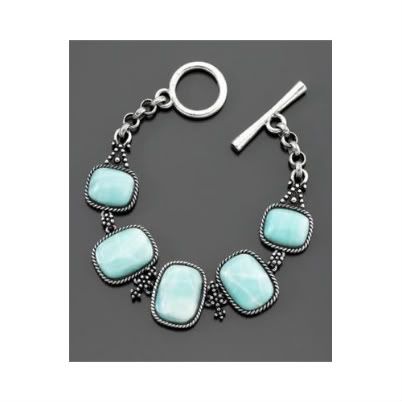 Lucky Brand Blue Stone Bracelet
A beautiful boho-chic bracelet from Lucky Brand featuring five blue stones with vintage-inspired silvertone details. Peace sign and flower design on back. Toggle clasp. Length measures 7-1/2 inches.
$35
Over the years Lucky Brand has garnered a strong celebrity following. Fans include Ben Affleck, Halle Berry, Brad Pitt, Salma Hayek, Sandra Bullock, Jennifer Love Hewitt, Mandy Moore, Jessica Simpson, Gwyneth Paltrow, kelly preston, and Hilary Swank. Lucky Brand works with the wardrobe departments of Hollywood movie studios and has been featured on numerous TV shows including Ugly Betty, How I Met Your Mother, Criminal Minds, The Unit, Scrubs, Medium, Ghost Whisperer, Without a Trace, and CSI.
Related posts: