Martine Wester Jewelry
8 Jun
British Fashion Jewelry
Since the summer of 2004, Martine Wester has been offering a unique range of high fashion jewelry and jewel encrusted belts. Each season, they inject a fun and flirty touch to make sure the collection remains true to their distinctive style, and has that all important Martine Wester sparkle. Their signature crystal heart necklace looks effortlessly chic on a dress-down day or teamed with a fabulous frock. Their belts, with buckles adorned with gems and crystals look great with your favorite denim, and with a choice of colors and styles, you'll be able to find the perfect one for you. Martine Wester's designs are carefully assembled using Swarovski crystals and the highest quality gems.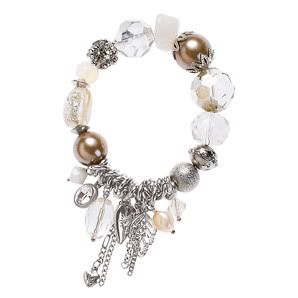 White Ice Bead Bracelet
This gorgeous opal and pearl bead bracelet is an everyday essential.
$51

Tribal Crystal Hoop & Ribbon Necklace
Make a statement with this on trend bib style necklace.
$95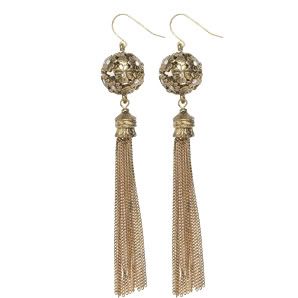 Tassel Earrings
An instant update to your wardrobe these tassel drop earrings are so wearable.
$32
Martine Wester was born in Twello in the Netherlands, but moved to England at the age of fifteen. In1988, Martine was accepted into a course at the London College of Fashion. Inspired by the know-how she accumulated in the fashion business and spurred on by her friends and contacts, Martine assembled her design ideas and set herself to work on creating and selling jewelry and jeweled buckle belts. Before long, Martine's pieces were in high demand from colleagues and small fashion boutiques alike.
Related posts: