Paoo Jewelry
3 Jul
Designer Gemstone Jewelry
Paoo launched their new jewelry line at the Emmy's "Secret Lounge" in Los Angeles last year, and received praise from the Hollywood celebrities who attended. To bring their vision to life, Paoo is working with three international designers from Turkey and Brazil, one of whom recently received a prestigious award from JCK Magazine. Their design collections include modern wearable art pieces, trendy chains, and chic mom jewelry specially designed to celebrate new additions to the family.

Paoo Queen Ring
Add a little old world elegance to a modern day woman. Colored Resin and 925 Sterling Silver.
$138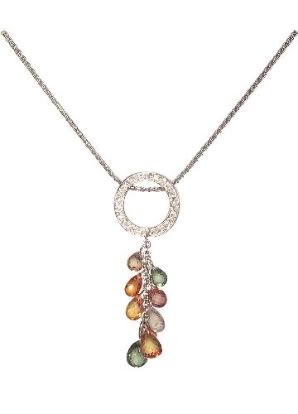 Paoo Summer Rain Drops Necklace
An exciting array of precious stones within all the lovely color tones, add color to your life. 22 diamonds 0.2 carats. 9 blue sapphires pink sapphires 6.8 carats. 18k gold 3 grams.
$1475

Paoo Eternal Dreams Bracelet
Chic is within reach with this stunning bracelet. Marcasite set in 925 Sterling Silver.
$68
"At Paoo, our vision and belief is that through jewelry, we have the power to express our personality, feel beautiful, confident and acknowledge our shining moments," says co-founder Maria Sefair, "Through our designs and philosophy we want to encourage women from all walks of life to celebrate their shining moments – whether they are graduating college, recently became a mom, reached an important milestone in their personal or professional lives, or if it's their time to shine on the red carpet."
Related posts: