Ranjana Khan Jewelry
14 Jul
Vintage-Inspired Fashion Jewelry
If you've got an eye for fashion, set your sights on this ultra-feminine accessories line from jewelry designer and stylist Ranjana Khan. With more than a decade of experience, Ranjana creates an eclectic and unexpected collection that mixes metals and luxurious fabrics in a truly unique way. Any of these one-of-a-kind designs give you the dramatic difference you've been searching for.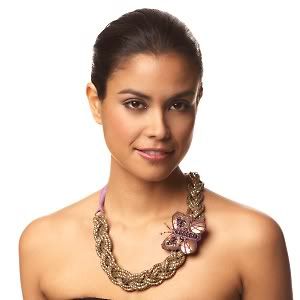 Ranjana Khan Butterfly Pin & Braided Chain Necklace
Flutter with the feminine delights of this necklace. This fancy-free design highlights your neckline in girly detail. A detachable butterfly-design pin pairs well with the braided necklace, but also stands out on your favorite blouses. 69-1/2" long.
$120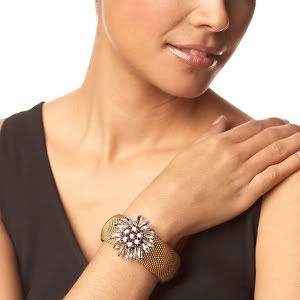 Ranjana Khan Flower-Design Mesh-Like 8" Bangle Bracelet
Vivid hues blossom with brilliance upon this Flower-Design Mesh-Like Bangle Bracelet. Take your basics from day to night as you pair this bold bauble with your personal style. Red or Yellow.
$68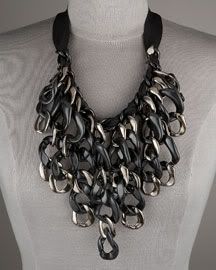 Ranjana Khan Chain Necklace
Chunky black and graphite-hued acrylic links suspended from grosgrain ribbon.
$660
This gorgeous vintage-inspired jewelry is made in India, using lots of colorful ribbon, lace, and textiles to offset the shiny metal, creating an interesting play on color and texture. Braided chains and chunky statement pieces add lots of interest to the neckline of any ensemble.
Related posts: