Rina Limor Jewelry
20 Aug
Italian Fine Jewelry
Inspired by the fine workmanship and creativity of Italian jewelry, Rina Limor's passion for innovative design is coupled with a stunning talent for creating collections that unequivocally resonate with the women of today – women, who themselves, want jewelry pieces that are versatile, stylish, and evoke an independent sense of elegance.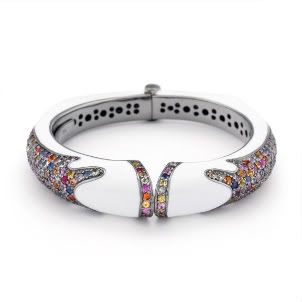 Rina Limor Sterling Silver White Enamel Sapphire Bangle
Sterling silver white enameled bangle. Mounted with 214 multiple colored sapphires, weighing together a total of 11.54 carat. With a unique appeal, and beautiful design, this piece is bound to compliment any outfit. The bracelet cuff measures 2 1/4".
$1750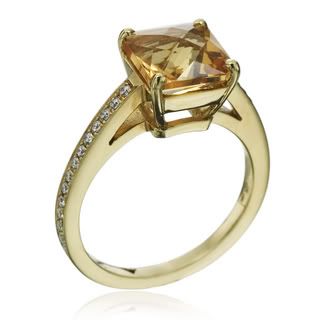 Rina Limor 18K Gold Diamond & Citrine Ring
18 karat yellow gold diamond and citrine ring. (2.40 carat total citrine weight) (0.22 carat total diamond weight) Princess collection created by Rina Limor.
$1000

Rina Limor Sterling Silver Sapphire & Pearl Necklace
Sterling silver 18" natural freshwater pearl (9.5mm) necklace mounted with multi-colored natural faceted sapphires.
$6250
Rina Limor's exclusive collection includes jewelry fashioned in 18-karat gold, pearls, and vibrant precious and semiprecious gems. And Rina Limor's unparalleled selection of platinum bridal jewelry offers an elegant selection of wedding rings and complementing fashion jewelry for the perfect bridal ensemble. As with the ever-changing world of fashion, Rina Limor continues to invoke a fusion of excitement, energy and elegance into each season's new collection.
Related posts: