Simmons Men's Jewelry
26 Aug
Diamond and Stainless Steel Jewelry
Holiday 2005, the Simmons Jewelry Co. launched a men's collection of bracelets, chains, pendants, rings, and diamond earrings for the urban-minded man. Combining traditional diamonds and gold and alternative materials such as rubber and stainless steel, this collection provides a modern twist to traditional jewelry, which allows a man to express his individuality by wearing these pieces. The collection ranges from $150 to $15,000. You can see their collection on hot celebrities like Terrence J from 106th and Park on BET, Sway from MTV and Robert Verdi.

Men's Stainless Steel Dog Tag Pendant with Diamond Accent
A bold view of polished and shined stainless steel, this dog tag pendant is fearless with an abstract diamond pattern throughout and a single round diamond accent as a lush focal point.
$150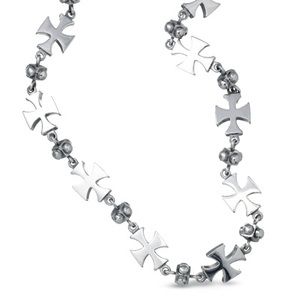 Maltese Cross Stainless Steel Necklace with Diamond Accents
This men's stainless steel 15mm Maltese cross necklace from the Simmons Jewelry Co. men's collection by Russell Simmons features round diamond accents and is 22.0 inches in length.
$300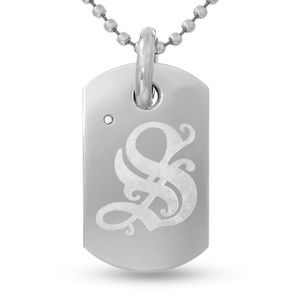 Stainless Steel & Leather Dog Tag Pendant with Diamond Accent
This stainless steel and leather dog tag pendant features a polished finish and a single round diamond accent on one side, and the other side is black leather.
$295
In March 2007, co-owners Russell Simmons and Kimora Lee Simmons launched the Green Initiative Collection – a unique combination of modern, traditional and inspirational hip-hop-inspired unisex jewelry in stainless steel, green rubber and diamonds – benefits the Diamond Empowerment Fund (DEF), an international, non-profit organization that raises money to educate and uplift the people and communities of Africa. Fifty percent of the net profits from sales of the Green Bracelet and 25 percent of the net profits from sales of the rest of the Green Initiative collection will benefit the fund.
Related posts: