Zirconite Jewelry
19 Jun
Simulated Diamond Jewelry
Zirconite is a high intensity super cut Cubic Zirconia with a lifetime warranty. The Zirconite Jewelry Collection is handcrafted in Sterling Silver with Platinum or 18K gold plating, as well as in solid 14K gold. Zirconite is a diamond simulate having optical characteristics that are very close to natural diamonds. It is crystal grown under tremendous heat of 5000'F (the hardest steel melts at around 3000'F) and was developed by the Russians.

Zirconite Sterling Silver Clear Tennis Bracelet
Cubic Zirconia Square Cut 4MM
Synthetic Rhodium .925 Sterling Silver Covered in .925 Sterling Silver
White Square Cut Cubic-Zirconia
Part of the Zirconite Collection
Features Diamond Accent
Length: 7.5"
$183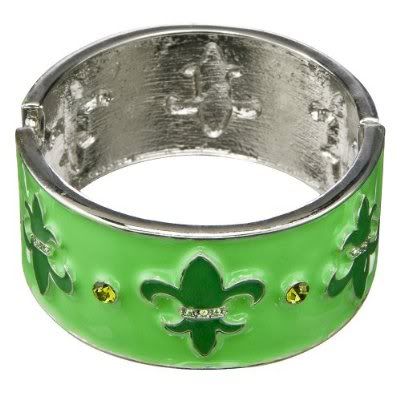 Zirconite Fleur de Lis Enamel Bracelet
Add a Dash of Sparkle with this Cuff Bracelet
Features Embossed Design
Enamel Nickel-Free Metal
Hinged for Easy On/Off
Green Faux Jewels
Diameter: 6.5 cm.
$28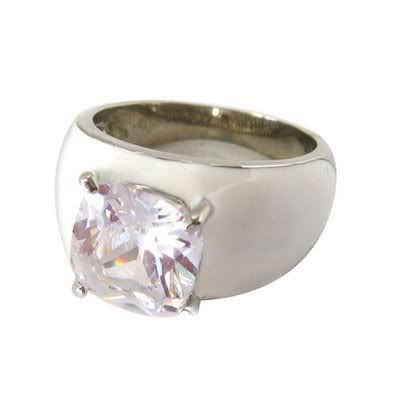 Zirconite White Solid Cushion Cut Ring
• Show off Your Colorful Side with this Square Fashion Ring
• Features Pave Border
• White Cubic-Zirconia
• Genuine Gemstone
• Enamel Band
$16
Zirconite has a refractive index, dispersion, and hardness very close to a diamond. Diamond, one of the hardest materials known to man is rated 10, at the top of the hardness scale. The hardness of Zirconite cubic zirconia ranges between 9.0 and 9.1, while ordinary cubic zirconia ranges between 8.5 and 8.9. Glass or sand is approximately 5 to 6, therefore dust and dirt will not scratch Zirconite.
Related posts: