27 Aug
Designer Fashion Jewelry
A few years ago, Stella & Dot founder and mother of two, Jessica Herrin, had a vision to create a new kind of company that would help today's busy woman thrive. As a successful entrepreneur, who co-founded WeddingChannel.com, Jessica wanted to use her talents to help solve the modern woman's dilemma. How to find a successful career you love that you can balance with a bustling life and family? She's been recognized for her business savvy on Oprah, and in The Wall Street Journal, New York Times, and Forbes.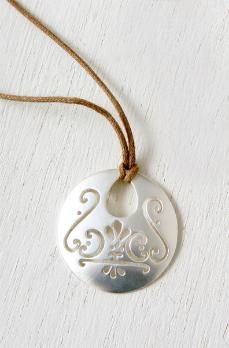 Signature Scroll Pendant Necklace
This fabulous necklace features the signature Stella & Dot scroll pattern on a silver pendant with a tan cord. Cotton cord, 18" length, button closure. Pendant diameter, 1.25".
$44

Veronica 4 Strand Necklace
Multiple strands of shimmering Czech stones and glass beads. Silver plated clasp. Shortest strand, 18.5", longest strand 21". The perfect day into night must-have.
$138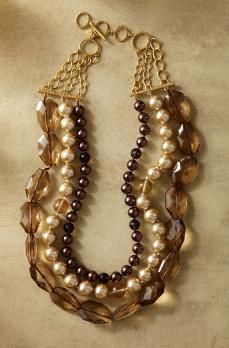 Della Triple Strand Necklace
Three strands of glass pearls, faceted and smoky glass beads. 21.25" length (shortest strand), toggle closure. Triple the beauty with luxe glass pearls and faceted smoky glass beads. Shortest strand 22.75", longest strand 25" with extender. Toggle closure.
$98
Jessica's vision for Stella & Dot called for an entirely new concept – an opportunity that combined the best of direct sales with the ease of e-commerce and social networking to create an oh so doable business more flexible and lucrative, fun and stylish, than ever before. All built on a foundation of irresistible products and exceedingly personal service. Stella & Dot is a company inspired by and created for strong women – just like you.